If having to keep emptying water-catcher trays from your AC unit is driving you nuts, you need a fully self evaporating portable air conditioner that doesn't need one. That's because this modern AC model efficiently expels all the moisture it collects from the air out of the vent hose to the outside.


When you're considering replacing your old AC unit with a new one, this is a feature you will be greatly appreciative of after using it for even just a short time! So let's look at what this type of cooler actually is and how it works.
Why Does Water Collect in Traditional Portable AC Units?
If you didn't already know, portable ACs remove warm, moisture-laden air from the space being cooled. As it cools the air, the excess moisture is removed from the air too.

With older units, that excess moisture was collected inside the unit and condensed into an internal reservoir pan that needed to be periodically drained to prevent it overflowing and making a mess. This is a job that many users did not like doing, especially those living in humid areas where the high levels of moisture meant emptying the pan more often.
How Does a Self Evaporating Portable Air Conditioner Work?
The good news is that some of the newer select brands are using updated technology to get around the problem. They remove this moisture automatically and expel it out through the vent hose so there's no need for manual draining or for those living in high humidity areas, installing a hose for continuous draining.

Instead of allowing the condensed moisture to collect in a pan, some models use an internal misting system that sprays the excess moisture out through the hot-air exhaust hose to the outside of the building. Others recycle the moisture while cooling the air to assist with the cooling process and save energy.

These units are known as fully self-evaporating portable air conditioners (also: fully self-evaporative portable ACs) and they do exactly what their name suggests.
The Benefits of Self-Evaporative AC Units
Owners of fully self-evaporating units prefer them over than the traditional partially self-evaporating models. That's because they require less maintenance while offering hassle-free operation.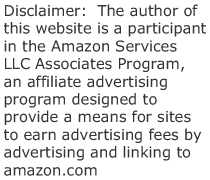 The major benefits are:
Hassle-free operation
No messy water pan to empty. Ever
No unsightly drainage hose
Peace of mind that excess moisture is all being vented to the outside
I believe these units are well worth considering as replacements for older AC models or if you've decided to buy a portable AC as a first choice.

We can recommend four top portable AC brands with self-evaporating technology that are affordable and easily available to buy online from Amazon.
Avallon APAC140HC
Avallon Dual Hose Portable Air Conditioner and Heater features the exclusive Invisimist Technology. This ensures uninterrupted moisture removal even in the most humid climates. As excess water accumulates in the reservoir, the Invisimist function automatically begins working.

First the water is pumped from the reservoir via the vent hose and transformed into a light mist that is expelled to the outside. This measure eliminates the need to manually empty the water reservoir. It also prevents cooling from being suspending due to a full reservoir.
Features
14,000 BTU (ASHRAE-128 Standard) Cools up to 525 Sq Ft
3 fan speeds, 24 hour timer, Heating mode
Self evaporating technology - no draining necessary with Invisimist feature
Dual hose design plus window kit (32" min 56" max)
Dehumidification capacity: 86 pints per day
Digital display control panel with remote control
Note: All portable air conditioners including this one must be vented using the included hose. The dual hose design allows the room to be cooled up to 40 percent faster and more efficiently
Whynter ARC-143MX
Whynter 14000 BTU Dual Hose Portable Air Conditioner with 3M Antimicrobial Filter features patented advance auto-drain technology. This recycles moisture collected during cooling to aid the production of cool air. Dual hose operation for fast cooling.

The ARC-143MX is ideal for use in areas that require low atmospheric moisture levels, such as computer data centers, server rooms, wiring closets etc as well as in homes, offices and work spaces.
Features
14,000 BTU, dual hose cooling. CFC-free r-410a refrigerant
Auto-drain function fully exhausts condensate automatically
3 operational modes: AC, fan, dehumidifier
Exhaust and intake hoses (up to 60")
Window kit length max 46", min 20"
Carbon air filter and washable pre-filter
Remote control
Honeywell MM14CCS
Classic II Series Honeywell MM14CCS Portable Air Conditioner with 3-in-1 technology: Cool and Dehumidify areas up to 700 sq ft. Auto-evaporation (self evaporation) system with dehumidifying function plus traditional 3-speed fan-only function. This is a convenient portable AC for cooling, dehumidification and fresh ventilation.
Features
14,000 BTU no-bucket design air conditioner cools areas up to 550 sq ft
Dehumidification function extracts up to 79.2 pints per day
Digital LED display, feather-touch controls, full-function remote control
3 speeds. Automatic on/off timer 1-24 hours
Quiet operation (55 dbA)
DeLonghi America
DeLonghi 14,000 BTU portable AC with Linguino non drip technology automatically recycles condensation so no need to empty a bucket or reservoir. 3 fan speeds with auto fan function. Easy-to-use digital controls, LED display and remote.

Hush-quiet, hassle-free operation perfect for home, bedroom, basement, office or anywhere cooling is needed.
Features
14,000 BTU cools a room up to 450 sq ft
Fully self evaporating technology - no reservoir to empty
3 in 1 functions: AC, fan, dehumidifier
Electronic controls, 24 hour digital timer and remote control